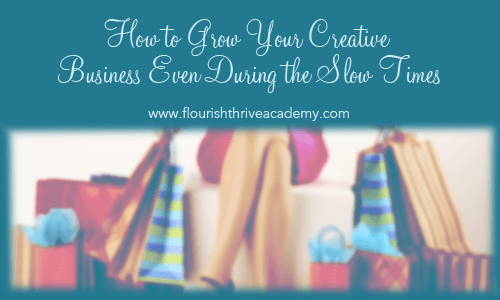 Are you feeling like you are in an "end of the first quarter" rut?
First quarter is always a little tricky. If you sell wholesale, buyers may either be sitting on products left over from the holidays or they may be desperate to get new merchandise in stock. If you sell retail, it's possible that your sales were a little quiet.
So what's a designer to do?
Now is the perfect time to roll up your sleeves and start flexing your sales muscles! You got it, it's time to get busy–don't worry, it is a lot easier and a lot more fun then you think!
Start with what you have! So many missed sales opportunities are right under our noses. If you have been in business for a while, you most likely have existing customers. No need to bust your butt looking for new customers when you have people who already know and like your work.
Most companies miss out on a lot of "low hanging" fruit because they get busy or side tracked and neglect connecting with their existing customers. Relationship marketing is key to growing your business. It keeps you connected and strengthens the connection you've already built. By creating strong partnerships, it becomes much easier to keep an existing customer than to find a new one.
Here are a few strategies to grow your creative business even during the slow times:
1. Block out time in your calendar to connect with your existing customers. Create a call campaign so you know what you are going to talk about. For example: calling to see how your product is selling, provide merchandising ideas/suggestions (have some pictures ready), etc.
2. Listen and learn what your customers need to make their lives easier. Then do it. This could be writing an order for them. Suggesting merchandising. Providing product information for their staff, etc.
3. Schedule the next conversation/contact. Find out how your customer likes to be contacted – by phone or email. Then make sure you follow up on a regular basis.
4. Don't be afraid to "add on." When you are working on an order with a customer, suggest adding one or two more best sellers. If you do this with every order, you will be amazed how quickly the small add ons can add up! Just think, if you have 150 existing customers and you add on a $50 necklace to each order, that's $7,500!
Okay, I know it seems like a lot of work, but trust me, when you connect with your customers on a more regular basis you will be top of mind. This will result in not only repeat orders, but you will have the knowledge on how to be a better partner.
We want to hear from you! In the comments below, please answer the following:
1. What do you do to strengthen your customer relationships?
2. How are you making time to connect with your customers?