When you start out with a web site, it seems like AdSense is the way to go. However, the problem with relying on AdSense is that it's just one form of CPC (Cost Per Click) advertising and there are certainly other options out there.
With things changing so fast with Google, many web site owners are looking for AdSense alternatives. While you probably won't completely replace AdSense, it makes sense to diversify a little bit so that you aren't at the mercy of one source of revenue.
Here are some AdSense alternatives to try:
Media.net
I run Media.net on some of my web properties. Recently, Media.net partnered with Yahoo! Bing to offer contextual ads. This move puts Media.net squarely in the search traffic game. While it's just not going to be on the same level as AdSense, it can still help. Your online advertising efforts can get a little boost from this program.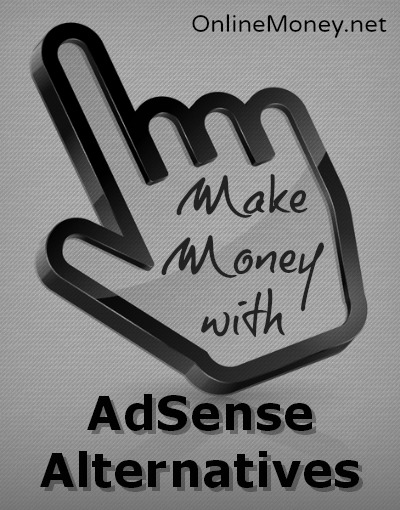 Infolinks
One of the more interesting ways to monetize your site with with the help of in-body text ads. Infolinks is a company that inserts relevant ads by highlighting key words in the body of your blog post. A little pop up provides more information, allowing readers to make a decision. Infolinks offers higher engagement and has the potential to offer higher quality clicks.
Skimlinks
Skimlinks offers a way to turn your regular product/merchant links into affiliate links. This makes it quick and easy to make sure that you are maximizing the links in your content and boosting your affiliate income. Not only that, but Skimlinks will also turn relevant words in your content into affiliate links to appropriate products and services.
Chitika
This is another of the AdSense alternatives that focuses on targeted contextual advertising to help you earn money. Chitika can also provide local ads, as well as mobile ads. With the addition of this tool, you can boost your web site's revenue over time, thanks to ads that your visitors might actually want to see.
Clicksor
One of the drawbacks to some programs like AdSense is the fact that you need to meet a relatively high earnings threshold (sometimes $100) for payout. Clicksor offers a fairly competitive payout level of $50. With multiple ad formats available and a generous referral program (10% commission), Clicksor can be an interesting choice for those looking to diversify away from AdSense.
Kontera
Like Infolinks, Kontera is about in-text advertising. Words are highlighted and ads are offered as part of the normal reading process for your readers. Kontera also offers some niche programs that focus on specific categories of words, such as financial terms.
With all of these AdSense alternatives, you should realize that you might not make a lot, especially at first. However, they can provide you with a way to boost your income a little bit more, as well as get you to the point where your entire online money making operation isn't dependent on AdSense alone.