One of your best resources as a blogger is LinkedIn. This is a great way to make contacts with other professionals, and build connections that can result in partnerships and (if you're into that sort of thing) additional gigs.
LinkedIn recently changed things up a bit to make the profile a little more dynamic. Recognizing that not everyone using LinkedIn is sitting in a cubical somewhere, the company has changed things up in a way that makes profiles more accessible to bloggers… and easier to rock as a power profile.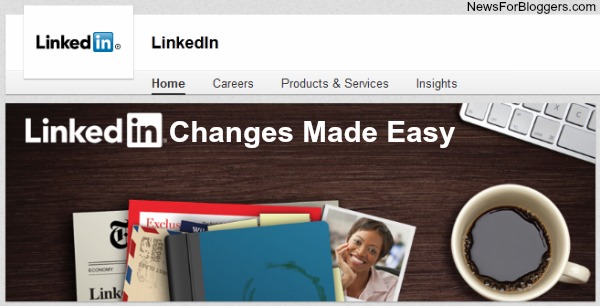 While you might have to take another look at your LinkedIn profile and make some changes, this isn't a bad thing. Here are some of the LinkedIn changes you need to be aware of so that you can boost your better results:
Larger photo: Now that the photo is bigger, you need to make sure that you have a high quality image. Make the effort to get a professional photo taken, and make sure it is high quality so it can handle the larger size.

Prominent headline: Your headline encapsulates what you, as a business, are all about. Think about how you can use the headline to best effect with the help of your best keyword and branding message. It's worth spending some time crafting the headline that strikes just the right note.
Add visual media: The Internet is a very visual place. Do yourself a favor and add a little more to your LinkedIn profile. You can add videos, presentations, and images to your profile. Think professional items, though. If you gave a great keynote at a local symposium, put that on your LinkedIn profile. If you have an awesome blog tutorial on using a WordPress plugin, include that. Showcase your professional accomplishments, showing why you're so awesome.
Social proof: Yes, even LinkedIn is now into social proof. You need to list out your important skills, and highlight what makes you, as a blogger, great. That way, your connections can easily endorse you in those skills. You also need to make the effort to endorse others that you know. Worried that someone with a shady rep is endorsing you? LinkedIn lets you hide that item from public view.
Activity feed: We like to see what others are doing, and LinkedIn lets your connections in on what's happening in the rest of your online life. LinkedIn has repositioned your activity feed, and that means that you need to share your good stuff. Make your tweets interesting and relevant, since they'll be pulled over to your LinkedIn profile.
It's also worth noting that you need to identify companies and organizations (including non-profits) that you have worked with as they are listed on their own LinkedIn company pages. That way, a visually interesting logo can be attached to your own profile, boosting your brand.
It's about making an impact immediately. What are you doing online? How do you present yourself? The new LinkedIn makes it easier for you to control your brand image and boost your image of professionalism.