It's finally here!  We're thrilled to congratulate Laura of Mina + Oli for winning our free shop critique for September.  This time instead of going page by page (since Laura has so many), we're going to do the site overall and insert in screenshots to make things easier.  You can also follow along on Laura's site: Mina + Oli.  So let's jump right in and look at this gorgeous shop.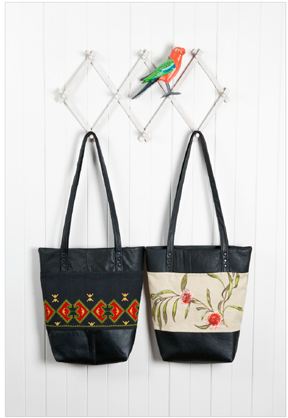 Things we loved about the site:
First off, we can't say enough about Laura's gorgeous photographs, especially those in her gallery in Lookbook.  She really read her camera manual and captured the beauty of her purses.  It's great eye candy for any customer.
We were thrilled to see a press page.  This is the page to put all of your social proof and show your customers just how much other people are gushing about you.  This is also the place to put your press kit for publicists and editors.
Laura's about page was short and concise but it really expressed her passion and the why behind her business.  The photographs of her grandmother were a nice touch as well.  You really feel like you know her.
Triple bonus points for a favicon!!  That's the little personalized tab image for all of you who are wondering.  Laura personalized hers with the pink box and her shop name so that even if you're in another tab, you see her branding right away.
Things we would tweak:
Her landing page includes two 'Polaroid' photos but no clear call to action.  We weren't sure where to go first.  Laura needs to decide what's the #1 thing she wants people to do and direct them there with her landing page.
Laura has a gallery, a Lookbook, AND a shop.  That means people have to click A LOT before they actually get to the shop and the more they window shop, the less likely they are to buy.  We would either get rid of the gallery (and use those gorgeous photos in the shop) OR edit the gallery to include links to the item in the shop.  That way if people like what they see in the gallery, they can click the link and go right to the shop to buy it.  If you use NextGen Gallery in WordPress, this is a simple task of adding in the html code in the description box.
Once we were in the shop, we were a little disappointed to see that the shop photos didn't always include an in-use photo.  Showing your work in someone's hands really helps them visualize it in theirs.  Yes, Laura has those amazing photos in her Lookbook but not everyone is going to go through their first.  Make sure you put your best pictures everywhere!
Mina + Oli sports bright pink on the loading pages but there's no banner or header or even any pink on the main navigation bar.  We had a hard time remembering what site we were on since it didn't say Mina + Oli anywhere.  Let's see more pink, Laura!  Hehe.
It's a really good idea to have EVERY page on your site branded the same.  Laura's blog and shop are on different platforms, which means you can tell you're going to a different site.  It also makes it harder to go back to the main site.  It just takes a little bit of coding to make the big cartel shop match your main site.  We would also suggest moving her blog over to WordPress and get off blogspot all together.  This will help with page ranking but also it just takes a simple plugin to make the transfer.
We hope this critique helps not only Laura but you get excited about cleaning up your site and ramping up your sales.  Please let us know below if this critique helped you with your site!

Want more?  Check out our e-course Convert Your Creativity to learn how to increase your sales conversions and build a show that brings in the money you want.
Shop Critique - September

,